ACCOLADES
ACADEMIC RECOGNITIONS
Invited to conduct demo/lab session in "Machine Learning and Data Science" workshop, during 16-22 August 2019 at Vinoba Bhave University, Hazaribagh, Jharkhand, 2019
Took demo/lab session on the topic of 'Clustering' during the workshop on "Unsupervised Data Mining: From Batch to Stream Mining Algorithms" organized by "Global Initiative of Academic Networks (GIAN), an MHRD - Govt. of India program" at IIT Patna.
Session Chair of the session "Prediction" in 25th International Conference of Neural Information Processing(ICONIP 2018), Siem Reap, Cambodia, 2018.
Invited to conduct demo/lab session in "Training Program on Machine Learning For Ocean Acoustics and Climate Data Analysis", during 22-36 October 2018 at Defence R&D Organization-Naval Physical & Oceanographic Laboratory (DRDO-NPOL), Kochi, Kerala, 2018
Invited to conduct demo/lab session in "Faculty Development Program on Machine Learning andApplications", during 26-30 March 2018 at AVB-Indian Institute of Information Technology and Management, Gwalior.
Invited as a keynote speaker in "Symposium on Research Trends in Machine Learning", held on 21st December,2017 at University Of Petroleum & Energy Studies (UPES), Dehradun.
Our proposed tutorial, "Multi-modality for Biomedical Problems: Theory and Applications" is accepted in IEEE World Congress on Computational Intelligence(WCCI 2020), which is the world's largest technical event in the field of computatioonal intelligence.
Receipient of Visvesvaraya Travel Grant to attend a international conference IEEE Congress on Evolutionary Computation, Wellington, New Zealand in 2019.
Read More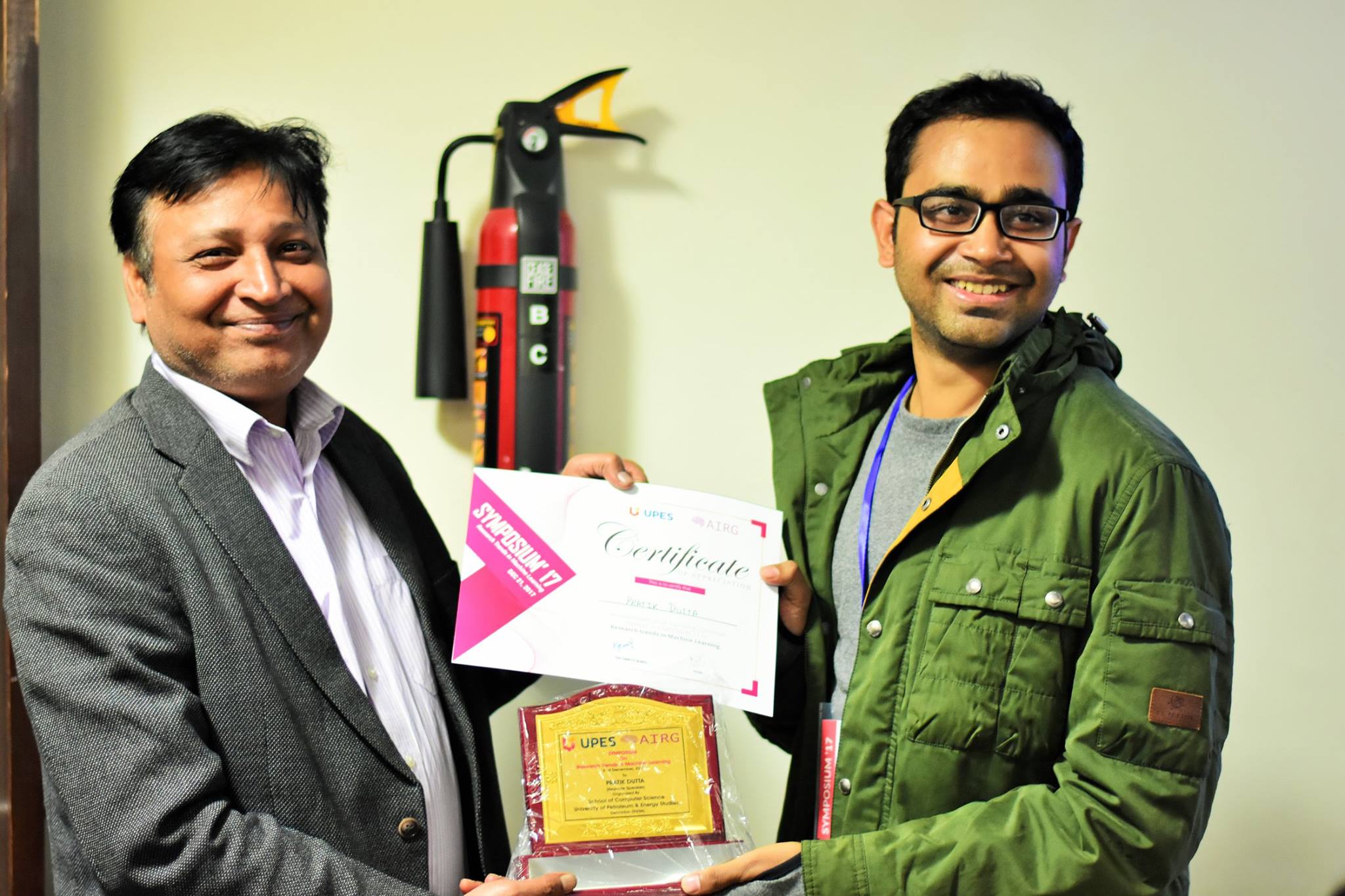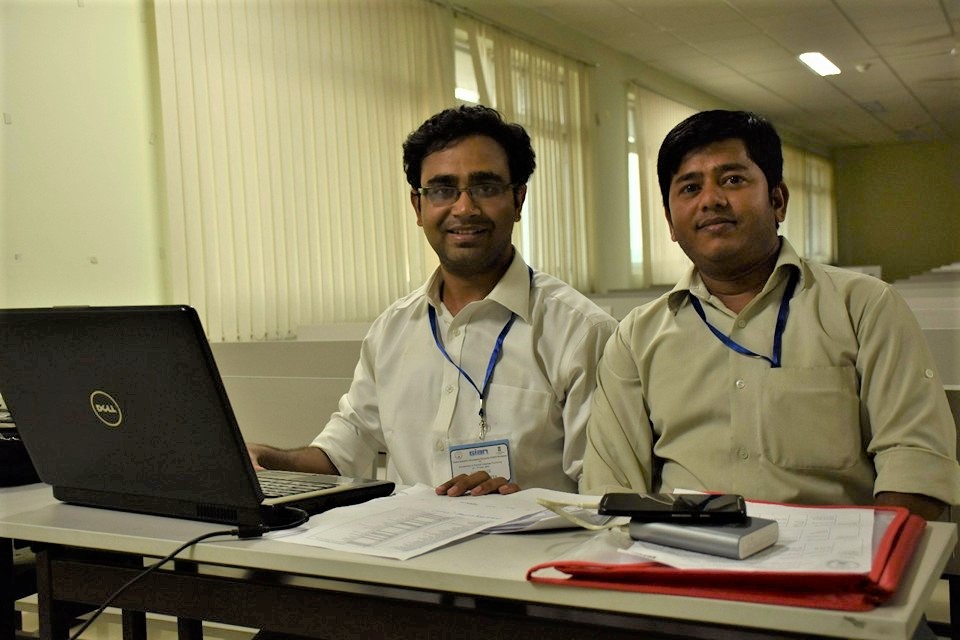 Executive member of IEEE Student Branch, IIT Patna from 2016-2019.
Organizer of three GIAN (an MHRD, GOI initiative) courses at IIT Patna.
Volunteer, #OpenGovDataHack:24Hrs Hackathon,Organized by National Informatics Centre(NIC), Government of India and IAMAI, at IIT Patna from Oct 14-15,2017
Teaching Assistant in several courses for B.Tech at IIT Patna, guiding internship candidates from premier Indian institutes on different ML, DL, AI projects along with IIT Patna undergraduate students.